Benefits of GEM Membership
Benefits
When choosing membership to any group, it is important to look at what you get. The international moving industry is a tough place and by becoming a GEM Mover it makes it easier! As a member of the Global Exclusive Movers' Network, you will receive:
01
Exclusivity
This is huge! In other groups there are countless competitors in your location and this makes it hard to get noticed and also difficult to build mutual business partnerships. When there is more than one mover in an area, other network partners chop and change between those members and it takes a long time to build solid mutual business. As a GEM Mover, you will be the only member in your city. Less competition means more business and a smaller close knit group means more trust and better relations.
02
Advertising
GEM produces a monthly magazine for its members. Advertising in this digital publication is absolutely free and unlimited for the duration of membership. This saves you a fortune and gives you exposure to a wide reading audience of both moving companies globally, industry partners and potential customers.
03
Member Rewards
Earn discounts on your renewals each year with our great member incentives which save you money and help encourage activity within the group.
04
Marketing Advice
Each month we give our members essential marketing advice in our monthly column Marketing Movements. This marketing advice is tailor-made for medium-sized movers, moving industry related and easy to implement. It helps you get ahead!
05
Price Smart Fees
Every member pays 595 USD for their 1st year and then 995 USD for each year after. This makes it easy to make a fast return on your investment. Also, if you consider that you get unlimited free advertising for this in a publication that has a large reading audience, it means that our membership fees are not just smart, they are GENIUS!
Are you asking yourself why you aren't a member yet? You should be!
Become a Member Today
Great Price
Membership fees and getting the most from them! When you pay membership fees it is important that your money doesn't go to waste. No one wants to be just a name on a list. Our fees are price smart! We offer everyone a first year special price which makes it easy for you to quickly make a return on your investment. And guess what? That's not all. The GEM Network team are at hand to increase your international moving industry presence. As our exclusive member you get unlimited, free, monthly advertising in The GEM Movers' Magazine. Usually advertising runs to thousands of dollars, not with us!
And Now to The Costs
Investment
Exclusive membership for your head office 1st year: 595 USD Membership for the following years: 995 USD per year
APPLY HERE TO BECOME A GEM MEMBER
Reward Scheme and Terms to Work By
Investment
Global Exclusive Movers' Network (GEM) is happy to announce the launch of our members' reward scheme. This scheme is designed to reward our members for being active within our group. It will help grow the group and ensure that the networks is active and beneficial to all members.
GEM Introduction Bonus
If a GEM Member successfully introduces a company into the group they will receive a 200 USD discount on their 2nd year membership (2 introductions per year cap). This 200 USD will be deducted from their 2nd year membership invoice once the company that they introduce has been successfully approved.
GEM Activity Bonus
If a GEM Member uses another GEM member for a move they will have 2 USD discounted from their renewal invoice per shipment. Over the year these 2 dollars add up and will provide a great saving for you while also helping to make GEM a world-class network!
GEM Logo Bonus
If you are a member and you display our logo on your website, you will receive a 50 USD discount on your 2nd year renewal.
Terms and Conditions for us all to work by
As an exclusive group it is important that each member works hard to build solid, trusted relationships with other GEM members so that we reach the full potential that an exclusive group offers. We have laid out a set of terms for us all to work by that will help us achieve prosperity for all!
All communications must be in English. If a problem or misunderstanding occurs our team will be able to help you as long as all email dialogues are in English.
If contacted by the GEM Team or by a GEM member it is essential that you reply at your earliest convenience. We understand that in this industry we travel often but in today's world we are never far from internet contact and emails from the GEM team or fellow GEM members can easily be forwarded to someone in your office to be answered. Communication is key!
At GEM we offer all members free unlimited marketing in the form of News stories, Advertisements and Interviews on our website, social media and in our GEM Movers' Magazine. All inclusions must be sent to info@globalexclusivemovers.com.
Blog posts are an important way for GEM to get news and important information out to our members and to prospective members and can be found on our website. We are also happy to allow our members and industry partners to contribute any blog posts for free that they have written or that they find interesting and have permission to share. These are to be sent to us for editing and approval.
Once an optimum number has been reached, GEM will be holding 1 event yearly. This event is an essential part of membership and members will be expected to send a representative to attend. As an exclusive 1 member per city group these events are crucial.
Trust and credit between members needs to be earned. We ask all members to settle invoices between each other in a prompt and professional way. All invoices are expected to be cleared within 7 working days.
Report all overdue payments directly to ceo@globalexclusivemovers.com
Any company that defaults on payment will be publically announced and reported once a complete investigation has been conducted. Such instances are extremely serious.
All renewal invoices will be issued to a member 1 month before the official renewal date. If renewals are unpaid by the due date that company will be automatically removed.
GEM Introduction bonuses are capped at 2 per year and will be deducted from your next year's renewal invoice.
GEM Activity Bonuses are unlimited and will be deducted from your next year invoice and reset each year on your renewal date.
What Our Members Say
Member Reviews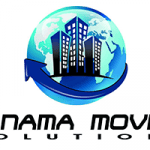 "The GEM Network is amazing, totally recommended. Members have access to a great and very interactive platform, beside this, the free advertisings which promotes our companies in an easy way and the most important, facilitate the cooperation between members worldwide!"
Jose Laws
Panama Moving Solutions (Panama City)
I enjoy being part of the GEM Network. I don't belong to other virtual clubs, while this one because it specializes in relocations I find interesting. I enjoy the posts, and comments from our WhatsApp chat club.
Peter Salts
Ciesse (Milan, Italy)